Erosion
(Teaser)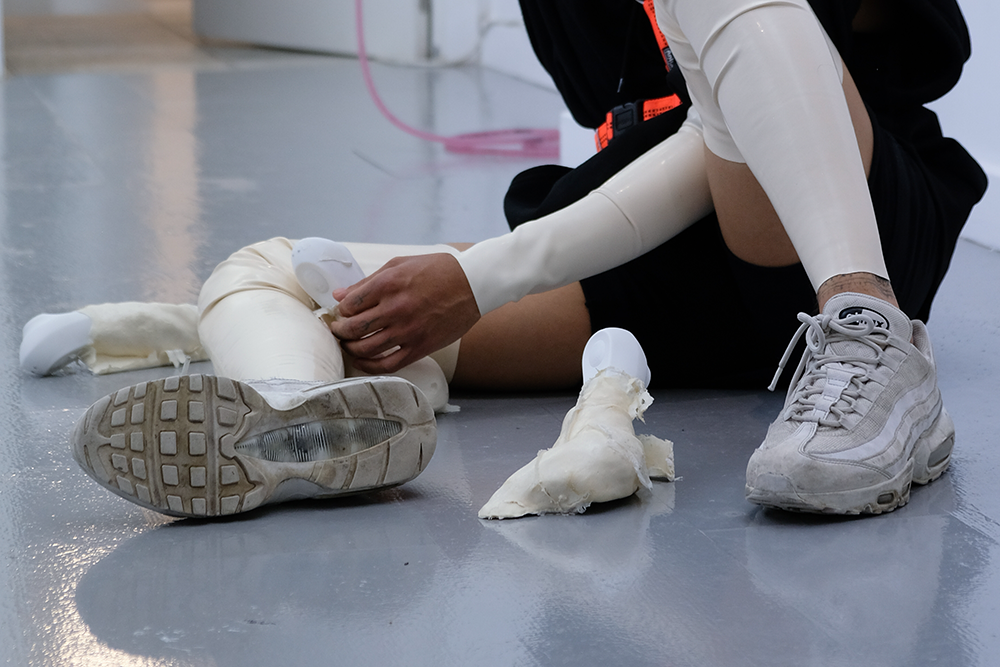 "Erosion (pt. 1)" is a duo-performance co-produced by choreographer and performer-artist Emilie Gregersen together with Cruz. This piece is a symbiotic extension of the show "Delusional Parasitosis".
This work navigates around the idea of caressing as a natural phenomenon, an imperceptible force that progressively reshapes and renegotiates rigidness. In the piece, two performers move subtly and synthetically through the gallery space, sketching plateaus of trust and nostalgia in a tech-sensual glitch between reality and fiction.


Medium: Performance, sound piece
Duration: 30 minutes

Images from the premiere of "Erosion" at Haimney Gallery in Barcelona.

© 2021
Supported by the Danish Arts Foundation.